Your Everyday Approach to America's Native Spirit
Bourbon Steward | Reviewer | Educator | VIP Event Planner | Based in Lexington, Kentucky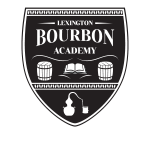 Locally CraftedBourbon Education & Experience
Beyond the Barrel is the VIP event-planning and bourbon education service in Central Kentucky. We work closely with individuals, small groups, bar/restaurant staff, corporate, and nonprofit organizations to provide quality experiences involving America's Native Spirit.
Owner John Coffee IV is a certified Stave & Thief Society Executive Bourbon Steward. He is passionate about assisting those who are bourbon curious.
Let's work together & create your bourbon experience!
Beyond the Barrel is committed to going above and beyond when it comes to bourbon, wine, and beer. We provide 100% custom events that match your style and ABC needs. Whether you are celebrating a special event or training your restaurant staff, our services have you covered! Contact us today and see how we can craft your next experience!